Let Magician Chris Anthony help make your next private party a success!!
Chris Anthony will amaze your guests and help you make memories that will last a lifetime. Whether you are having a small gathering of a few close friends or a larger event, like an Anniversary Party, Sweet 16, First Communion, Bar/Bat Mitzvah, Birthday Party, or a Holiday Party, Chris will work close with you to make your event a success!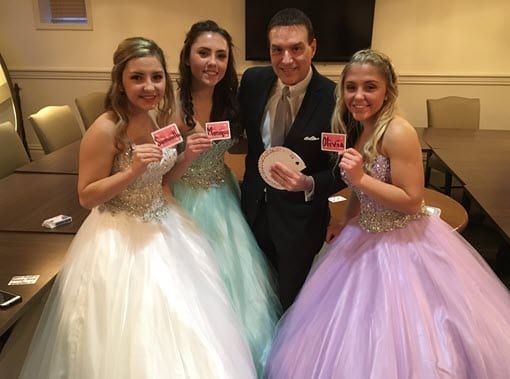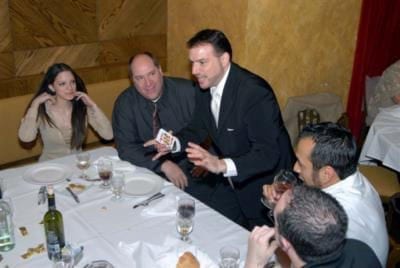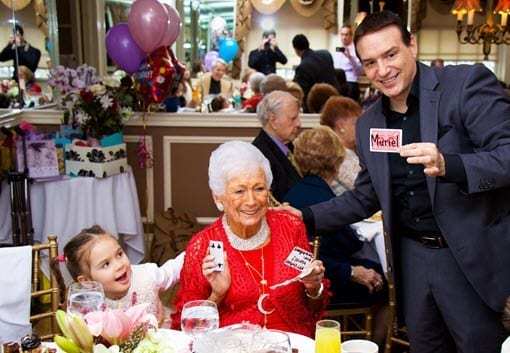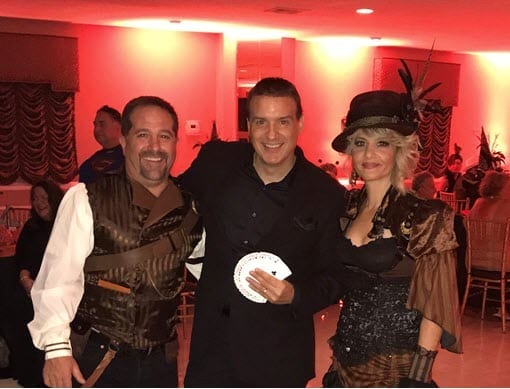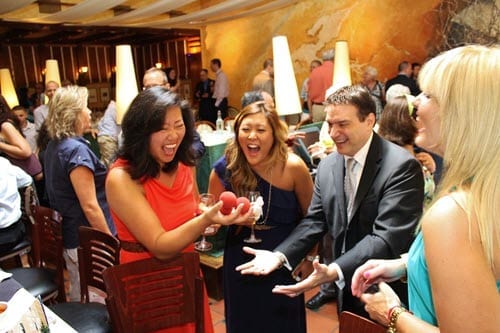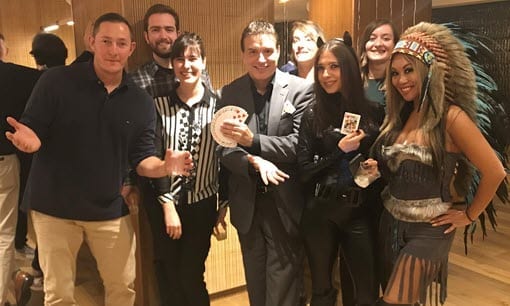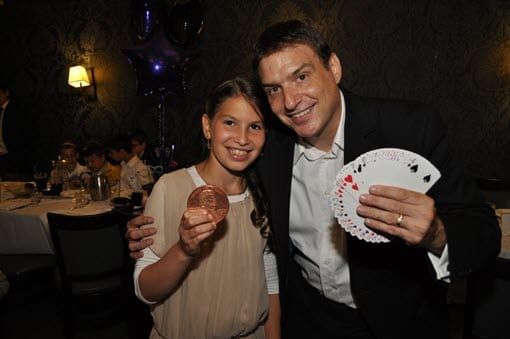 On a scale of one to five I will rate Chris Anthony's magic show a TEN, I was skeptical that I had booked him at the last second, but when he began his show I could tell that we were in for a fun evening. The show was simply amazing; everyone old and young was simply blown away with his performance, and talent. As far as accommodating I was shocked when 4 family members arrived late, and he asked if he could stick around to do a private show for them afterwards. That's professional!!! If you are planning an event and you don't book Chris Anthony I think you will be making a big mistake.
Thank you for being a part of my Daughter's Jack & Jill Baby shower – We had over 120 people at the shower and everyone was talking about you. My daughter in the beginning was hesitant for me to book you – this is why I only booked you for 1 hour – however you were such a huge success at the party, her and my son in Law thought you were terrific so I asked you to stay for another hour ( I knew you were going to be great – since I saw you already perform) –
The next day everyone who called had an amazing story about the magic that you performed at their table or to them –
Thanks again, we got our money's worth
I wanted to THANK YOU for your OUTSTANDING performance at my brother's 60th birthday party. He was ecstatic with your magic. As for the rest of the guests attending the party, they were blown away with you performance………….as I was the first time I saw you perform. I am still getting compliments for YOUR performance. Your professionalism was outstanding and your ability to include everyone in the magic was first rate. It was spectacular and I can't thank you enough for making my brother's 60th birthday very special and memorable for him and me.
When I first saw Chris Anthony at another party, his skills blew my mind. He performed such mind-boggling feats that my friends and I talked about it long after he left. That's why when we were planning our daughter's Sweet Sixteen, I knew we had to have him. Chris was courteous, professional and extremely accommodating. He went above and beyond our expectations! Our daughter was so excited when family and friends said what a great addition his magic was to her party. I wouldn't hesitate for a minute to recommend him!
"I am the owner and event planner for Say Soirée, and I hired Chris Anthony to work his magic at a surprise 60th birthday party. After careful review of his website and videos, and chatting with Chris on the phone, I felt very comfortable that he was the best choice for this event. From the moment he arrived I was impressed with everything about him. His professional appearance, easy-going personality, promptness, and ready-to-go attitude quickly let me know I had hired the right person. But when he started entertaining, his talent and skills are what blew everyone away! He was the highlight of the evening and guests are still asking, "How did he do that?" I have no doubt we will work together again, because Chris is now on my preferred list. I highly recommend him."
We were really happy we booked Chris Anthony for our anniversary party. His warm, friendly demeanor plus his wonderful sleight of hand magic added up to a great time for all. We got rave reviews from our guests and several wanted to get his contact information for a possible future booking. He performed at every table and you could tell where he was performing from the oohs, aahs, and applause coming from that part of the room. Chris was also quite considerate, waiting until a table finished the current course being served before coming over to entertain. We would definitely recommend Chris without hesitation!
Fabulous performance! We booked Chris for my daughter's party. He did an absolutely amazing job. He entertained everyone at the party. He was able to captivate the attention of both a 6 year old and a 86 year old at the same time. He was engaging and enthusiastic with the entire room. No one could figure out his magic even watching the illusion twice. He was great and hands down will have him again. You will definitely not be disappointed in booking him for your next event. We know we will have him again!
We could not believe your utterly incredible magic when we first enjoyed your routines and your plethora of tricks, a couple of years ago in New York City at a wonderful party that was hosted on the upper West Side.
You are An Amazing Living Monument to Magic and the best anyone has ever experienced anywhere, except perhaps in Bangladesh, but who would know whether that is correct or not?  You are like our art museum, you are carrying on traditions that contribute so much to everyone who witnesses your maneuvers and performances, and all of whom are astounded by your performances. With our many thanks indeed, and we hope to see you again, sometime soon, thanks so much for enhancing the evening for Julian and his friends.
I don't even have words to express how amazing Chris Anthony is !!! His magic was mind boggling!! The calls are still coming in!!! Chris Anthony arrived ahead of time and started within minutes. Being the host of my son and daughter's High School & College graduation party , I was all over the place but he made sure I got full taste of his magic… as I was doing my thing , all I could here was the ooos and ahhs and the oh my gosh!! how did you do that!! Everyone was amazed! I highly recommend him for any function… Thank you Chris Anthony!